Robert's Story
Why I do what I do…
Growing up, I never had any awareness of God.  And for most of my life, I thought even if He was real I had no real use for Him.  Then, one day, He showed up. What He said to me changed everything.  Something deep inside me "woke up" that day.  I was overwhelmed by His total love and acceptance, and ignited with a passion and purpose in the very core of my being.  I want the same thing for you!
More about Robert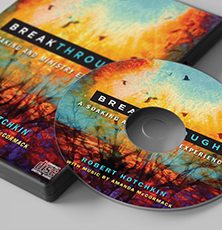 Get your FREE copy of Breakthrough!
FREE DOWNLOAD
Connect with Robert
Robert loves to connect with people!
Here are a few ways that you can be impacted by Robert's ministry, testimony and influence.
Ministry Endorsements

Robert Hotchkin is stellar in character, sound in doctrine, and unmistakably anointed by the Holy Spirit.  I highly endorse Robert ­– the man and the ministry!

My friend, Robert Hotchkin, helps every person walk in a greater measure of Kingdom freedom and power. His life and ministry has been a blessing to so many people around the world.

Robert is one of my dear friends. He is a loyal, faithful man who loves the Lord. He also carries incredible wisdom and insight into times and seasons prophetically.

Robert Hotchkin carries a contagious zeal for the Presence and Power of God that truly makes him a dynamic force for the Kingdom of God. I highly endorse this man!

The impact that has been made on our church and our region through the ministry of Robert Hotchkin could never be overstated. I am truly grateful for this man.
Men on the Frontlines
The church started with a movement among men who said yes to the invitation of Jesus to walk with Him in a personal way as He taught them and poured into them.  These men went on to change the world.  It is time for another great movement among men who say yes to Jesus – yes to walking with Him, yes to being empowered by Him, yes to becoming His agents of impact in the world and the days in which we live.  It is time for heroes to come forth and mighty men to arise.